FOR YOUR CONVENIENCE, WE HAND DELIVER DOMESTICALLY AND INTERNATIONALLY (TURKEY, CANADA, ENGLAND, NEW ZELAND, MEXICO, AUSTRALIA, CZECH REPUBLIC, SPAIN, CROATIA, THAILAND, RUSSIA, AND ADDING MORE EACH MONTH).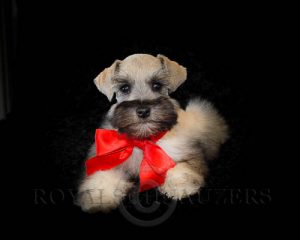 Our Toy Miniature Schnauzer puppies cannot go home until they are physically mature enough. Each puppy is judged individually. Our Micro Teacup and Teacup Schnauzers will be held longer depending on their size. Typically, the micro teacup schnauzer puppies under 2 pounds must wait until they pass a "dry run" test. You are welcome to come pick up your micro tcup or teacup schnauzer as soon as they are ready to go home.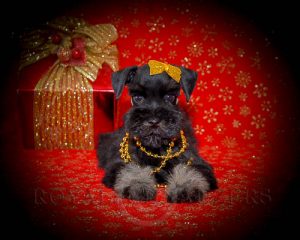 We love our new owners to meet their baby face-to-face prior to purchasing so we offer a couple options. First, come play with the pups and see which one chooses you. If you can't come play with them, lets FaceTime! Secondly, you and your pup can meet at our airport or yours. We want to make sure that you TOTALLY LOVE your new baby before you purchase him.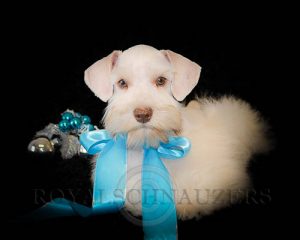 Payment for the flight must be made by Credit Card or Paypal(3.5%) at the time you choose your puppy. Payment for your new puppy can be made at the airport and must be cash or credit card. You are welcome to pay for puppy and flight at the same time. It is up to you. Please remember that if your credit card does not work at the airport, we cannot leave the puppy with you.
We specialize in hand delivery of these precious babies.For your convenience, we hand deliver domestically and internationally. (TURKEY, SCOTLAND, NETHERLANDS, GERMANY, AUSTRALIA, CZECH REPUBLIC, PRAHA, SLOVAKIA, THAILAND, CROATIA, ITALY, RUSSIA, NEW ZEALAND, SOUTH AFRICA, SWITZERLAND, HONG KONG, FRANCE, CANADA, BRAZIL, ENGLAND, MEXICO, SPAIN, AND MOST PLACES IN THE UNITED KINGDOM)